Articles from 1) Al Jazeera, 2) Electronic Intifada and 3) AFP

Tamar natural gas rig 370. The Israel-EU deal 'provides an incentive for Israel to continue the closure of Palestine's coast'. Photo by Albatross
Palestinians living under occupation will 'continue to be further brutalised' by expansion of Israel's gas industry.
By Ylenia Gostoli, Al Jazeera
April 24, 2017
Ramallah – An Israel-Europe gas pipeline deal aimed at turning Israel into a major energy exporter in the Mediterranean has come under criticism from Palestinians, particularly as the besieged Gaza Strip continues to suffer from a crippling power crisis.
"The pipeline agreement between Israel, Italy, Cyprus and Greece will not only benefit corporations which directly profit from the occupation of the Palestinian territory," Shawan Jabarin, general director of Al-Haq, told Al Jazeera.
"It also provides an incentive for Israel to continue the closure of Palestine's coast and a tacit approval by Europe of Israel's 'naval blockade' and continued international armed conflict in the waters off the Gaza Strip. It is the occupied Palestinian people who will continue to be further brutalised by the expansion of Israel's gas industry."
Ministers from Israel, Greece, Italy and Cyprus, as well as the European Union's commissioner for climate action and energy, signed a joint declaration this month to make their commitment to building a gas pipeline that would bring recently discovered natural gas from Israel and Cyprus to Italy and the European market via Greece official.
The pipeline, which Israeli Minister of Energy Yuval Steinitz described as "the longest and deepest subsea gas pipeline in the world", is expected to be in operation by 2025.
Steinitz hailed the project as the "beginning of a wonderful friendship between four Mediterranean countries", while Miguel Arias Canete, the EU commissioner for climate action and energy, noted: "We strongly support the development of the region, both from a general point of view and in particular as future gas suppliers."
While Canete could not make "formal commitments", he expected the project to meet all the necessary requirements to receive funding via the EU's Connecting Europe Facility, a programme that supports the development of trans-European infrastructure, and which already funded the project's commercial and technical viability study.
Designated as a "project of common interest" by the EU, the pipeline has been marketed as an alternative to the bloc's current reliance on Russian energy and on the depleting North Sea reserves. But analysts are sceptical that the high infrastructure costs, coupled with low gas prices, will be able to compete with Russian gas and that the project will attract investors.
Israel has employed a brutal and unlawful naval operation to protect Noble Energy's gas platforms beside the Gaza Strip, routinely attacking, killing and injuring civilian Palestinian fishermen who fish in the vicinity of Israel's illegally imposed six-nautical-mile closure of Palestine's territorial waters.
Susan Power, law lecturer
Brenda Shaffer, a senior fellow at the Atlantic Council Global Energy Centre, suggested that the agreement represents the four countries' common political goals, which will not necessarily translate into investment decisions by commercial companies.
"Their considerations and goals may be very different than the political level," Shaffer told Al Jazeera. "At this stage, the proposed project is a political aspiration and far from a commercial reality, and it is not certain that current gas demand trends in southern Europe commercially justify an additional new gas supply project."
Elio Ruggeri, chief executive of IGI Poseidon, the company overseeing the development of the project, whose partners include Italy's Edison and Greece's state-backed DEPA, told Al Jazeera that the pipeline will be approximately 3,500km long and cost 5.2bn euros ($5.6bn) up to Greece, and 6.2bn euros to Italy. Final investment decisions, said Ruggeri, would be made in 2020.
The pipeline would be pumping gas from Israel's giant Leviathan field, whose discovery in 2010 turned Israel from an energy importer into a potentially major player in the region. Leviathan is estimated to hold around 20 trillion cubic feet of gas. Texas-based Noble Energy owns 39.7 percent of the field, while Delek Drilling and Avner Oil Exploration, both subsidiaries of Israel's Delek Group, each hold 22.7 percent. The Israeli company Ratio Oil owns 15 percent. In an ongoing dispute over maritime borders, Lebanon argues that Leviathan sits partly in Lebanese waters.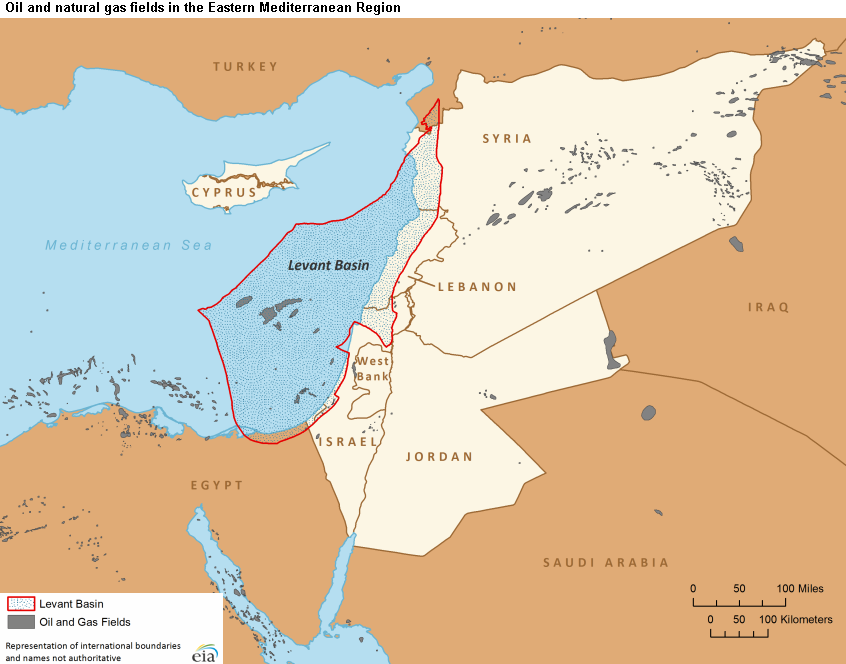 The first country to sign up to buy Leviathan's gas was Jordan. The country closed a $10bn gas deal with Israel last year, which will see Israel supply 8.5 million cubic metres of gas to its neighbour over 15 years. It sparked a wave of popular protests in Jordan against what people saw as a deal that would increase Jordanian dependency on Israel, as well as finance Israel's occupation of the Palestinian territories.
"It is impossible to geographically isolate gas fields off mainland Israel and characterise them as separate from the conflict with Palestine," Susan Power, a lecturer in law and author of a 2015 report published by Palestinian human rights group Al Haq and titled
Annexing Energy
, told Al Jazeera.
"In 2011, Noble Energy, the lead operator of the Leviathan field, unilaterally extracted gas from a joint Palestinian/Israeli gas field without Palestinian permission as required under customary international law and the Oslo Accords," she said, adding that Noble Energy also operates a gas storage facility, the Mari-B, located 13 nautical miles off the Gaza Strip and linked by pipeline to another field it operates off the coast of Haifa, the smaller Tamar.
"Israel has employed a brutal and unlawful naval operation to protect Noble Energy's gas platforms beside the Gaza Strip, routinely attacking, killing and injuring civilian Palestinian fishermen who fish in the vicinity of Israel's illegally imposed six-nautical-mile closure of Palestine's territorial waters," she added.
Meanwhile, Gaza continues to suffer from a crippling electricity and energy crisis that reached a peak earlier this year, when thousands took to the streets to protest power cuts of 12 to 18 hours, up from the usual eight hours on, eight hours off. The Al Haq report concluded that if Palestinians were allowed to develop their own resources, such as a gas field near the Gaza Marine, not only their energy needs would be covered but they would be economically self-sufficient and free from the shackles of international aid.
Gaza's only functioning power plant shut down last week, leaving Gaza with only six hours of electricity a day and its basic services, including hospitals, at risk. The plant ran out of fuel, which had been purchased with Qatari and Turkish aid to quell the crisis earlier this year, amid an ongoing dispute over fuel tax between the electricity authority in Gaza and the Palestinian Authority.
The Leviathan deal with Noble Energy and Delek was also the subject of an anti-trust investigation and a Supreme Court challenge in Israel as opponents argued that the two companies would have too much control over the country's gas reserves, and that the deal was not in the interest of consumers but of big business.
At the time, Israeli Prime Minister Benjamin Netanyahu had defended the deal as borne out of geopolitical considerations and as an as investment in the country's security. Since the discovery of the Leviathan, Israel has been in talks to negotiate export deals with Turkey and Egypt. The latter became awash with gas, too, as a new supergiant gas field, Zohr, was discovered in 2015.
"The ability to export gas makes us more immune to international pressure. We don't want to be vulnerable to boycotts," Netanyahu said.
---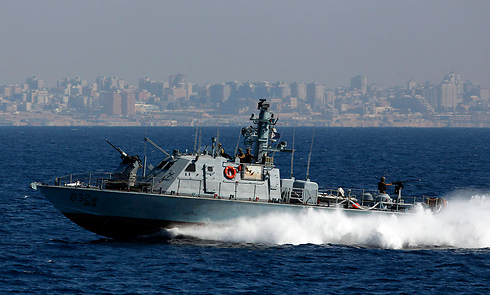 Israeli navy keeps up a continuous patrol of Gaza's coast (in background)- to enforce an Israeli monopoly of the gas-fields? Photo by Reuters
Israel's sea blockade of Gaza motivated by gas finds
By Charlotte Silver, Electronic Intifada
December 22, 2015
When Benjamin Netanyahu waived anti-monopoly laws to allow the development of large offshore gas reserves last week, the prime minister dismissed criticism by describing his action as imperative for Israel's "national security."
Calling the gas under the Mediterranean Sea "a gift from God," Netanyahu vowed his decision would lead Israel to energy independence.
Fifteen years ago, the late Palestine Liberation Organization leader Yasser Arafat made a similar declaration as he stood aboard a fishing vessel in the Mediterranean, while British Gas confirmed the presence of natural gas less than 20 nautical miles off the coast of the Gaza Strip, within the occupied territory's maritime zone.
"It's a gift from God to us, to our people, to our children," Arafat said. "This will provide a solid foundation for our economy, for establishing an independent state with holy Jerusalem as its capital."
But fifteen years later the discovery of many rich gas fields in the eastern Mediterranean has reaped no benefits for Palestinians – and is likely the motive for Israel's devastating maritime blockade on Gaza.
"Israel has closed off access to Palestine's territorial waters to protect Israeli gas platforms and export pipelines," according to "Annexing Energy," a new report from the Palestinian human rights group Al-Haq.
At the same time, Israel has forcibly blocked Palestinians from developing gas fields in Gaza's waters.
"Israel's unlawful appropriation, exploitation and prevented development of oil and gas resources constitute plunder and further breach Palestine's right to self-determination," Al-Haq states.
It also points out that Israel is not acting alone: "By their actions, international corporations and states, including EU members, concluding pipeline agreements to export gas from Israel's Tamar and Leviathan fields … will effectively support and profit from Israel's continued illegal closure of Palestinian maritime waters."
Gas finds
In 2000, around the same time that the Gaza gas fields were found, Israel discovered Mari-B, a gas field located at the maritime border with Gaza.
Since then, Israel has accelerated the militarization of Gaza's waters, ostensibly to protect its own valuable resources – while sabotaging any possibility that Palestinians can access theirs.
Israel's violent restriction of Gaza's maritime zone to 3 to 6 nautical miles beyond the coast began in 2000, the report states, though it was not officially established until January 2009.
In August 2008, Al-Haq notes, fishing restrictions were placed on Palestinians and in December of that year Israel invaded the tiny strip of land in what it dubbed Operation Cast Lead.
When Israel ended the assault that killed more than 1,400 Palestinians, it kept its maritime blockade on Gaza in place.
Militarizing Gaza's waters
In 2014 the, Israeli navy told an Israeli business newspaper that all Palestinian fishing boats that sail within seven miles of drilling platforms will be "intercepted."
Today, not a week goes by that Palestinian fishermen are not fired on by Israeli forces while they attempt to work the waters off Gaza.
So while Israel prepares to tap the Leviathan gas field, the largest field at the center of the current energy debate, it is arming its already lethal navy with additional weaponry.
In May, Israel signed a $470 million contract with Germany for four armed patrol vessels to guard its offshore gas rigs.
The same month, it signed a defense cooperation agreement with Greece's left-wing pro-Israel government, motivated in part by concerns over "maritime security" in the Mediterranean gas fields.
And earlier this month, the Israeli army announced it was installing Iron Dome missile interceptors on warships to protect its drilling platforms.
Meanwhile Al-Haq says that Israel's underwater pipeline, which transports gas between Israel and Egypt, lies "at the heart" of Israel's illegal naval blockade of Gaza.
Built in 2005, the El-Arish pipeline cuts directly through Gaza's waters. Beginning in February 2008, Egypt used the pipeline to pump gas to Israel, supplying 40 percent of Israel's gas at a fraction of the market rate.
Israel has proceeded to illegally enforce buffer zones around the pipeline and its Mari-B gas field, preventing Palestinian fishermen from entering their own waters.
Al-Haq says that this exclusion zone extending deep inside Palestinian waters breaches international law, which allows countries to maintain a maximum 500-meter "security zone" outside their territorial waters.
Untapped
Meanwhile, Gaza's gas fields remain untapped. British Gas, which had signed a 25-year contract with the Palestinian Authority, attempted to secure a deal with Israel to export Palestinian gas.
Palestinian Authority leader Mahmoud Abbas and the Israeli government of former Prime Minister Ehud Olmert had agreed secretly that the Palestinian share of revenues would be funneled through an offshore account inaccessible to the official PA government which was led by Hamas after it won the 2006 legislative elections.
Ultimately, however, Israel blocked the export of any Palestinian gas.
Since 1967, Palestinians in the West Bank and Gaza have been entirely dependent on Israel for their energy, a power dynamic which has proved extremely lucrative for Israel.
Indeed, the Palestinian Authority's energy bill is the biggest contributor to its trade deficit with Israel.
On the same day that Netanyahu set the development of the gas fields in motion, Israel and Turkey took more steps toward normalizing their ties. According to Israeli officials and reports in Turkish media, Turkey seeks to buy Israeli gas for its own use and could become the main hub for distributing it to Europe.
Israel is using the gas fields as an opportunity to strengthen ties with Egypt too, as well as with European governments anxious to reduce their dependency on Russian gas.
No wonder pro-Israel commentators are celebrating the happy "convergence of interests" arising from Israel's offshore fossil fuel windfall.
Meanwhile, the discovery of gas in Gaza's waters has only given Israel more pretexts and opportunities, with international complicity, to keep Palestinians as prisoners on their own land.
---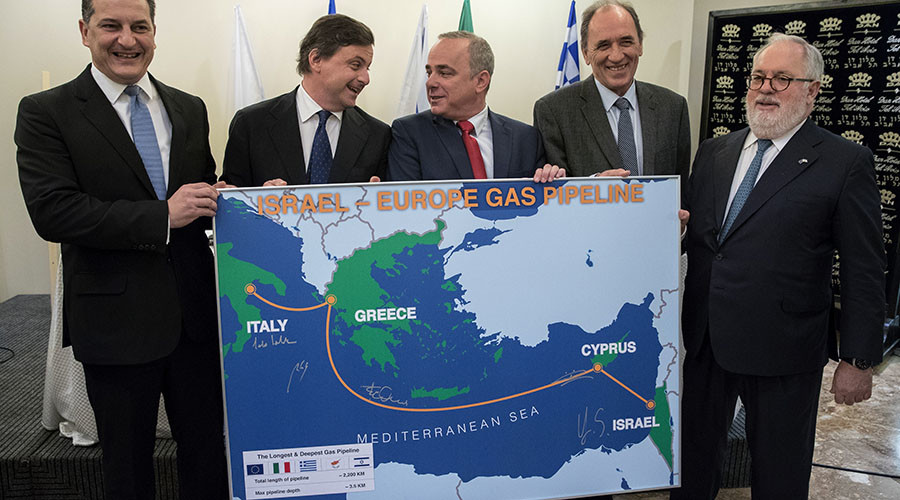 Energy summit in Tel Aviv on April 3, 2017. Israel's National Infrastructure, Energy and Water Minister Yuval Steinitz is in the centre, the EU's commissioner for climate action and energy Miguel Arias Canete at the right of this photo taken by Jack Guez / AFP
EU nations, Israel eye longest undersea gas pipeline
Italy, Israel, Greece and Cyprus pledged on Monday April 3rd to move ahead with the world's longest undersea gas pipeline from the eastern Mediterranean to southern Europe, with support from the European Union. If carried out as planned, the long-discussed $6.2 billion pipeline would take gas from Israel and Cyprus's recently discovered offshore gas reserves to Europe and could help reduce the [dependence on Russia]
By AFP
April 03, 2017
Italy, Israel, Greece and Cyprus pledged Monday to move ahead with the world's longest undersea gas pipeline from the eastern Mediterranean to southern Europe, with support from the European Union.
If carried out as planned, the long-discussed $6.2 billion pipeline would take gas from Israel and Cyprus's recently discovered offshore gas reserves to Europe and could help reduce the continent's dependence on Russian energy at a time of ongoing tensions.
In a joint news conference in the Israeli commercial capital Tel Aviv, energy ministers from the four nations, as well as the EU's Commissioner for Climate Action and Energy Miguel Arias Canete, pledged their commitment to the project.
Feasibility studies had been completed, the ministers said, but work on developing it would not begin for several years — with current expectations for it to go online in 2025.
"This is going to be the longest and deepest sub-sea gas pipeline in the world," said Israeli Energy Minister Yuval Steinitz.
Gas prices have fallen, however, and the project's financial feasibility is based on expectations they will rise again, Elio Ruggeri, chief executive of IGI Poseidon — one of the companies developing the plan — told AFP.
Both Israel and Cyprus have started to extract gas from their offshore fields in recent years, with far larger fields expected to come online in the future.
Officials from the countries have sought to market the gas to Europe as an alternative to dependence on Russian imports, and Canete admitted it would help limit reliance on the Nord Stream pipeline via Russia.
"The north stream is a pipeline (which) adds nothing to the security of supply," he said.
"Cyprus and Israel are very reliable suppliers."
"We highly value gas supply from the region as a vital source of our gas supply that can make a valuable contribution to our strategy to diversify sources, routes and suppliers," said Canete.
"This is a pipe that unites and will have the full support of all the members of the European Union."
The four ministers agreed to meet every six months for the coming years.