Ten pro-Israel Labour MPs likely to lose seats
Labour's pro-Israel MPs face wipe-out
Labour MPs under threat include Stoke-on-Trent MP Ruth Smeeth, Dudley North's Ian Austin and Joan Ryan, the chair of Labour Friends of Israel
By Marcus Dysch, Jewish Chronicle
April 20, 2017
The political careers of a number of key Jewish and pro-Israel Labour MPs are in doubt after Theresa May's decision to call a snap general election.
According to most opinion polls, the Conservatives hold a lead over Labour of over 20 points.
If the result on June 8 comes even close to reflecting that then Labour MPs with 5,000-8,000 majorities will face defeat.
That would mean the end for Ivan Lewis, former Middle East Minister and Bury South MP, whose 2015 majority was 4,922.
Labour has performed poorly in Greater Manchester this year, losing the Kersal ward on Salford City Council in March for the first time in decades. Around 40 per cent of voters in the ward are Jewish.
Ruth Smeeth's majority in Stoke North is 4,836, and David Winnick, at 83 Britain's oldest Jewish MP, won by just 1,937 votes in Walsall North in 2015.
Pro-Israel Labour MPs under threat include Joan Ryan, the chair of Labour Friends of Israel, and Ian Austin, the son of a Holocaust survivor, who has repeatedly condemned Jeremy Corbyn's handling of the antisemitism crisis.
Ms Ryan has a majority of just 1,086 in her Enfield North constituency, while Mr Austin won his Dudley North seat by 4,181 votes in 2015.
Jewish Labour MPs Louise Ellman and Luciana Berger, and Conservative Grant Shapps, have confirmed they will defend their seats.
Lee Scott, former Conservative MP for Ilford North, said he will fight to regain the seat he lost by 589 votes to Labour's Wes Streeting in 2015.
Sarah Sackman, Labour's 2015 candidate in Finchley and Golders Green —the constituency with the most Jewish voters — was still considering whether to launch a second challenge for the seat on Wednesday.
In Hendon, with the second highest proportion of Jewish constituents, Andrew Dismore, the former Labour MP who fought two close contests against Tory Matthew Offord in 2010 and 2015, also said he would decide in the coming days whether to stand again.
Jewish supp0rt for Labour has collapsed
An exclusive JC poll a year ago showed Jewish support for Labour had collapsed after months of stories about Jew-hatred in the party and Mr Corbyn's association with Holocaust deniers, terrorists and antisemites.
At that time, 8.5 per cent of British Jews said they would vote Labour in an election. The poll put Jewish support for the Conservatives at 66.5 per cent, with the Liberal Democrats on 3.8 per cent and Ukip on 1.9 per cent.
Among other Jewish MPs outlining their intentions, Conservatives Andrew Percy, Jonathan Djanogly, Robert Halfon, Michael Fabricant, Richard Harrington, Julian Lewis, Michael Ellis, and Lucy Frazer all said they intended to defend their seats.
Sir Oliver Letwin, MP for West Dorset, had planned to retire from the Commons in 2020, but said he would stand in June.
Julian Huppert, the Lib Dem who lost his Cambridge seat two years ago by 599 votes to Labour, will stand again.
John Bercow denied rumours he might retire and said he would also seek a return as Speaker of the Commons.
Members of LFPME
129 MPs
Diane Abbott MP Hackney North
Debbie Abrahams MP Oldham East and Saddleworth
Heidi Alexander MP Lewisham East
Rushanara Ali MP Bethnal Green
Jonathan Ashworth MP Leicester South
Clive Betts MP Sheffield, Attercliffe
Roberta Blackman-Woods MP City of Durham
Paul Blomfield MP Sheffield Central
Lyn Brown MP West Ham
Chris Bryant MP Rhondda
Karen Buck MP Regent's Park and Kensington North
Richard Burden MP Birmingham, Northfield
Richard Burgon MP Leeds East
Andy Burnham MP Leigh
Dawn Butler MP Brent Central
Liam Byrne MP Birmingham Hodge Hill 16
Ruth Cadbury MP Brentford and Isleworth
Ronnie Campbell MP Blyth Valley
Sarah Champion MP Rotherham
Vernon Coaker MP Gedling
Julie Cooper MP Burnley
Jeremy Corbyn MP Islington North
Neil Coyle MP Bermondsey and Old Southwark
David Crausby MP Bolton East
Alex Cunningham MP Stockton North
Simon Danczuk MP Rochdale
Thangam Debbonaire MP Bristol South
Stephen Doughty Cardiff South and Penarth
Jim Dowd MP Lewisham West
Peter Dowd MP Bootle
Jack Dromey MP Birmingham Erdington31
Angela Eagle MP Wallasey
Clive Efford MP Eltham
Julie Elliott MP Sunderland Central
Bill Esterson MP Sefton Central
Jim Fitzpatrick MP Poplar and Canning Town
Colleen Fletcher MP Coventry NE
Paul Flynn MP Newport West
Vicky Foxcroft MP Lewisham Deptford
Mike Gapes MP Ilford South
Mary Glindon MP North Tyneside
Roger Godsiff MP Birmingham Sparkbrook & Small Heath
Lilian Greenwood MP Nottingham South
Nia Griffith MP Llanelli
Sharon Hodgson MP Gateshead East and Washington West
Louise Haigh MP Sheffield Heeley
Harry Harpham MP Sheffield Brightside and Hillsborough
Caroline Harris MP Swansea East
Kate Hollern MP Blackburn
Kelvin Hopkins MP Luton North
George Howarth MP Knowsley North and Sefton East
Imran Hussain MP Bradford East
Rupa Huq MP Ealing Central and Acton52
Diana Johnson MP Kingston upon Hull North
Gerald Jones MP Merthyr Tydfil and Rhymney
Gerald Kaufman
Sadiq Khan MP Tooting
Stephen Kinnock MP Aberavon
Ian Lavery MP Wansbeck
Chris Leslie MP Nottingham East
Clive Lewis MP Norwich South
Rebecca Long-Bailey MP Salford and Eccles
Ian Lucas MP Wrexham
Holly Lynch MP Halifax
Fiona Mactaggart MP Slough
Shabana Mahmood MP Birmingham, Ladywood
Rob Marrris MP Wolverhampton SW
Rachael Maskell MP York Central
Chris Matheson MP City of Chester
Kerry McCarthy MP Bristol East
Andy Mcdonald MP Middlesbrough
John McDonnell MP Hayes and Harlington
Liz McInnes MP Heywood & Middleton
Michael Meacher MP Oldham West and Royton
Conor McGinn MP St. Helens North
Madeline Moon MP Bridgend
Grahame Morris MP Easington
Ian Murray MP Edinburgh South
Lisa Nandy MP Wigan
Melanie Onn MP Great Grimsby
Kate Osamor MP Edmonton
Albert Owen MP Ynys Mon 79
Matthew Pennycook MP Greenwich
Teresa Pearce MP Erith & Thamesmead
Toby Perkins MP Chesterfield
Jess Phillips MP Birmingham Yardley
Bridget Phillipson MP Houghton & Sunderland South
Steve Pound MP Ealing North
Yasmin Qureshi MP Bolton South East
Angela Rayner MP Ashton-under-Lyme
Jamie Reed MP Copeland
Christina Rees MP Neath
Emma Reynolds MP Wolverhampton North East
Marie Rimmer MP St. Helens South and Whiston
Steve Rotherham MP Liverpool Walton
Geoffrey Robinson MP Coventry NE93
Andy Sawford MP Corby
Naz Shah MP Bradford West
Virendra Sharma MP Ealing Southall
Barry Sheerman MP Huddersfield
Paula Sheriff MP Dewsbury
Gavin Shuker MP Luton South
Tulip Siddiq MP Hampstead and Kilburn
Denis Skinner MP Bolsover
Andrew Slaughter MP Hammersmith
Nick Smith MP Blaenau Gwent
Cat Smith MP Lancaster and Fleetwood
Owen Smith MP Pontypridd
Keir Starmer MP Holborn and St Pancras
Jo Stevens MP Cardiff Central
Wes Streeting MP Ilford North
Graham Stringer MP Blackley and & Broughton
Gisela Stuart MP Birmingham Edgbaston
Mark Tami MP Alyn & Deeside
Gareth Thomas MP Harrow West
Nick Thomas-Symonds MP Torfaen
Emily Thornberry MP Islington South and Finsbury
Stephen Timms MP East Ham
John Trickett MP Hemsworth
Karl Turner MP Kingston upon Hull East
Derek Twigg MP Halton
Stephen Twigg MP Liverpool West Derby
Chuka Umunna MP Streatham
Keith Vaz MP Leicester East
Valerie Vaz MP Walsall South
Tom Watson MP West Bromwich East
Catherine West MP Hornsey and Wood Green
Alan Whitehead MP Southampton, Test
Phil Wilson MP Sedgefield
David Winnick MP Walsall North
Rosie Winterton MP Doncaster Central
Iain Wright MP Hartlepool
Daniel Zeichner MP Cambridge
LFI
LFI Supporters In Parliament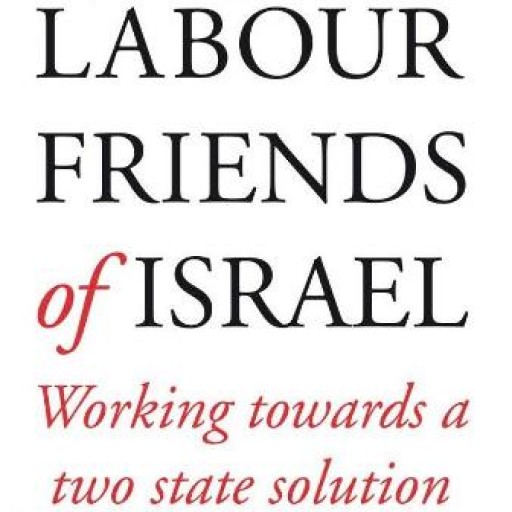 75 MPs
LFI Officers
:
Rt. Hon Joan Ryan MP, LFI Chair
Michael Dugher MP
Louise Ellman MP
Sharon Hodgson MP
Rt. Hon Pat McFadden MP
Rachel Reeves MP
Rt. Hon John Spellar MP
Baroness Ramsay of Cartvale
Jonathan Reynolds MP
John Woodcock MP
 LFI Supporters:
Ian Austin MP
Luciana Berger MP
Rt. Hon Nick Brown MP
Andy Burnham MP
Rt. Hon Liam Byrne MP
Vernon Coaker MP
Rosie Cooper MP
Yvette Cooper MP
Mary Creagh MP
Jon Cruddas MP
Wayne David MP
Gloria DePiero MP
Angela Eagle MP
Natascha Engel MP
Chris Evans MP
Jim Fitzpatrick MP
Rt. Hon Caroline Flint MP
Barry Gardiner MP
Mike Gapes MP
Pat Glass MP
Mary Glindon MP
Lilian Greenwood MP
Nia Griffith MP
Andrew Gwynne MP
Fabian Hamilton MP
Rt. Hon David Hanson MP
Carolyn Harris MP
Rt. Hon Margaret Hodge MP
Rt. Hon George Howarth MP
Rupa Huq MP
Dan Jarvis MP
Rt. Hon Alan Johnson MP
Diana Johnson MP
Helen Jones MP
Kevan Jones MP
Mike Kane MP
Liz Kendall MP
Peter Kyle MP
Rt. Hon David Lammy MP
Chris Leslie MP
Ivan Lewis MP
Ian Lucas MP
Steve McCabe MP
Catherine McKinnell MP
Conor McGinn MP
Melanie Onn MP
Lucy Powell MP
Toby Perkins MP
Jess Phillips MP
Bridget Phillipson MP
Tulip Siddiq MP
Virendra Sharma MP
Barry Sheerman MP
Ruth Smeeth MP
Angela Smith MP
Jeff Smith MP
Owen Smith MP
Wes Streeting MP
Graham Stringer MP
Gisela Stuart MP
Anna Turley MP
Karl Turner MP
Emily Thornberry MP
Karl Turner MP
Derek Twigg MP
Stephen Twigg MP
Chuka Umunna MP
Rt. Hon Keith Vaz MP
Tom Watson MP
Phil Wilson MP
Rt. Hon Rosie Winterton MP