Animals' Eric Burdon cancels gig in Israel
Rock legend Eric Burdon cancels Israel show following threats
By DavidBrinnlast, JPost
July 23, 2013
British rock legend Eric Burdon has canceled a scheduled August 1 appearance of Eric Burdon and The Animals in Israel after receiving threats, his management announced Tuesday.
"We've been receiving mounting pressure, including numerous threatening
emails, daily. The last thing I intend do is put Eric in jeopardy," said a statement released by Burdon's management. Burdon, 71, and his reconstituted Animals were scheduled to appear at the Zappa Shoni Amphitheater on a bill with 1980s local favorites Tislam.
Burdon was one of the most influential singers of the 1960s, with hits like "House of the Rising Sun," "It's My Life" and "We Gotta Get Outta This Place."
Last week Tislam's Izhar Ashdot and Yair Nitzani met with Burdon in Vienna ahead of the planned show, and Burdon revealed that he had received a number of online appeals to cancel his appearance. According to Ashdot and Nitzani, Burdon told them, "It's impossible to prevent music. Everyone needs music and there's no connection to current politics. Everyone has the right to be entertained."
Tislam issued a statement expressing regret over the cancellation. "To appear with Eric Burdon, one of the founding fathers of rock & roll, was an almost dream come true. We're sorry that despite his personal assurance to us, that he bowed to pressure and cancelled his concert."
The show will take place as scheduled, without Burdon.
---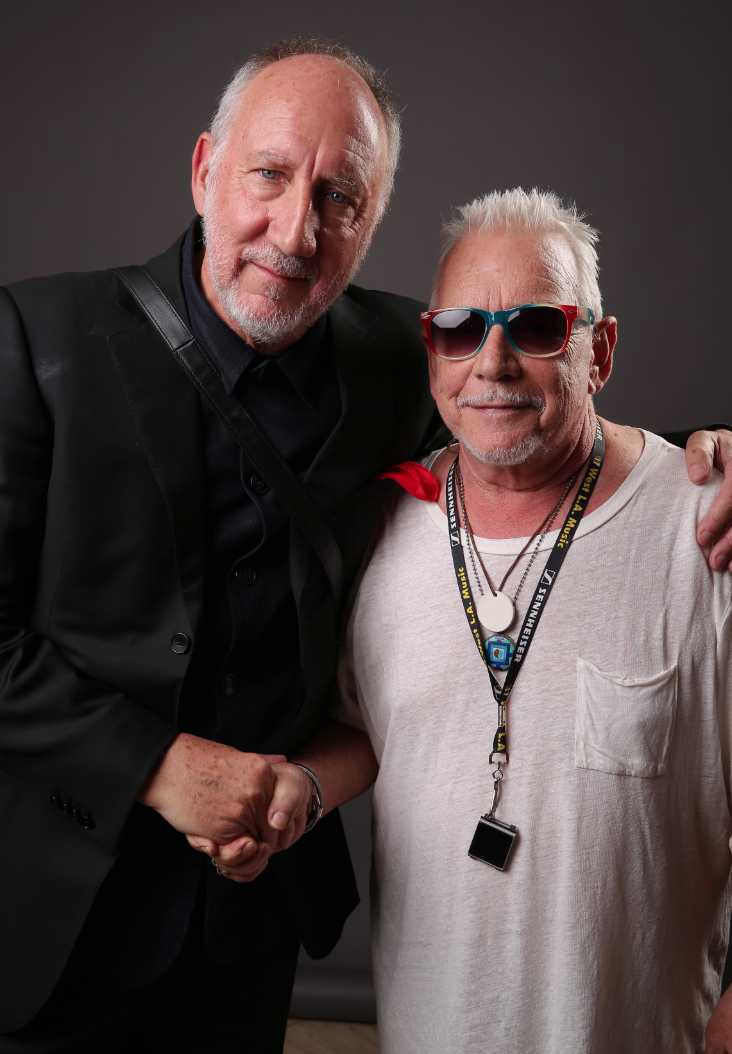 Pete Townshend, 'I'm a bit of a neo-con' L, commissioned and edited Eric Burdon's 1986 autobiography, 'I Used to Be an Animal But I'm All Right Now'. 
---
Ex-Animals singer Eric Burdon cancels concert in Israel, citing threats
Burdon was scheduled to perform in Israel on August 1, but his manager says he has been receiving daily emails pressuring him not to go ahead with the concert.
By Itamar Zohar, Haaretz
July 23, 2013
Former lead singer of The Animals Eric Burdon on Tuesday announced he is cancelling his planned concert in Israel, citing threats. According to his personal manager Marianna Burdon, he was pressured not to perform in Israel and ultimately chose to cancel the concert, which was to take place August 1.
"We are under increasing pressure, including many threatening emails that we are receiving on a daily basis. I wouldn't want to put Eric in any danger" his manager wrote in a letter to Israeli members of Tislam, the band Burdon was scheduled to perform with
Burdon told two of the band members who he met with in Vienna last week that he was subject to threats not to perform, but insisted that "people cannot be denied music. Everyone needs music and it has nothing to do with current politics. Everyone has the right to entertainment, regardless of their situation or the politics of their country."
Burdon, 72, released a solo album this year called "Til Your River Runs Dry." He has not visited Israel since the 1980s.
American R&B star Alicia Keys recently made headlines in Israel when she performed in Tel Aviv, despite pressure from the BDS movement to cancel.