Murdoch's man in government

Michael Gove returns to Conservative government as environment minister. Photo from Express and Star.
The sections in [ ] have been added by postings editor.
New British minister Michael Gove gets funding from Israel lobby
By David Cronin, Lobby Watch, Electronic Intifada
June 15, 2017
Rupert Murdoch's influence over British politics is finally sagging. His best-selling paper The Sun – which in 1992 claimed to have won a general election for the Conservatives – tried its best to lampoon opposition leader Jeremy Corbyn ahead of last week's general election. The efforts backfired: against the odds, Corbyn's Labour Party dramatically increased its vote.
Murdoch has nonetheless been offered a consolation prize. Michael Gove, a Conservative with a record of sycophancy towards the media tycoon, is back as a cabinet minister.
Since his bid to lead the ruling Conservatives failed last year, Gove has been writing a column for The Times – a Murdoch title.
It was the journalistic coup of the moment, the first British newspaper interview with Donald Trump [carried out by Michael Gove] since his victory. But there was one thing The Times did not reveal: that its proprietor Rupert Murdoch was sitting in on the conversation.
Financial Times,February 9th, 2017]

Why Is Jewish owned press so consistently anti-Israel in every crisis? 

Whoops.

Rupert Murdoch's unchaperoned tweeting was bound to get him into trouble. On Saturday, he slipped into an antisemitic usage: "Why is Jewish-owned press so consistently anti-Israel in every crisis?"

What Murdoch was doing was trying to channel the right wing's ardent support of Israel by challenging the left wing's more critical view of Israeli brinksmanship – particularly as Israel appears on the verge of another invasion of Gaza. In other words, or so Murdoch seemed to be close to saying, Jews are liberals, and so untrustworthy that they would even betray Israel.
Guardian, November 19, 2012]
Gove has used that platform to argue that Britain should be more strident in its support for Israel. In one article, he advocated that Britain should move its embassy from Tel Aviv to Jerusalem.
That would be a reversal of official British policy – which opposes Israel's settlement activities in occupied East Jerusalem as they violate international law.
Gove has also worked as a pro-Israel lobbyist during the past 12 months.
Misleading
He has become a trustee of the Henry Jackson Society, which he has misleadingly called a "charity dedicated to upholding democratic values worldwide."
The Henry Jackson Society is not actually dedicated to democracy – if democracy means ordinary folk having a genuine say in their nation's affairs. Rather, the London-based outfit espouses a neoconservative worldview; it was founded in 2005 to make the case that the US and Britain "must shape the world more actively."
Support for Israel is integral to its viewpoint. And the group's staff frequently behave as mouthpieces for Israel – by, for example, depicting those who expose Israel's human rights abuses as "terrorist" sympathizers.
The Henry Jackson Society is embedded within the wider pro-Israel network in London. In November last, Gove took part in an event that the Henry Jackson Society organized to mark the anniversary of the Balfour Declaration, Britain's 1917 pledge of support for Zionist colonization in Palestine. The event featured, too, an array of Israeli diplomats.
Earlier this year, Gove visited Washington. He met US government officials in his capacity as a lobbyist for the Henry Jackson Society, according to his parliamentary declaration of interests.
Most of his expenses for that trip were covered by the American Israel Public Affairs Committee, one of the most powerful organizations in Washington. Gove was a speaker at AIPAC's annual conference. [He was listed as a speaker at the 2017 policy conference but there is no record of his having spoken.]
Evangelical
He has been active, too, in Conservative Friends of Israel, a pressure group within his party that enjoys extremely close relations with the Israeli state apparatus.
It regularly brings members of parliament on trips to the Middle East. The trips are organized in tandem with and receive significant funding from the Israeli foreign ministry.
The staff at Conservative Friends of Israel include former employees of the Israeli state. Tanyah Murkes, who heads the group's office in Tel Aviv, has previously worked in "public relations" for an Israeli embassy, for example.
Gove is especially close to David Meller, an entrepreneur in the jewelry* and cosmetics trade who has been a senior officer with Conservative Friends of Israel. [Treasurer and Deputy Chairman, 2001-02, Deputy Chairman 2003-04, Hon. Treasurer  Executive Board, 2005-06, 2007-12, Director, 2013-14]
When Gove held the post of education secretary in the British government a few years ago, he introduced "reforms" aimed at treating schooling as a commodity, rather than a basic right. Meller was involved in some of the projects under that rubric and was given a post in the education ministry while Gove was steering through his "reforms."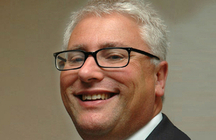 [David Meller [L] joined the Department for Education as a non-executive board member in June 2013. He is joint chairman of his family business, the Meller Group, one of the largest luxury home and beauty suppliers in the UK. He established the Meller Educational Trust and is chair of the National Apprenticeship Ambassador Network and the Apprenticeship Delivery Board. From Gov.UK]
A man named David Meller was among the donors to Gove's failed Conservative leadership bid in 2016.
Gove now holds the environment portfolio in the reshuffled British cabinet. If his past performance is anything to go by, there is little chance that he will discard his neoconservative baggage and concentrate on saving the planet.
Before the 2015, general election Gove held the post of government chief whip. He still found time to engage in pro-Israel activities then. It is highly probable that he will do so again. [The Right Hon. Michael Gove MP Speaks at the 2015 We Believe in Israel Conference]
Parroting Israeli propaganda is almost mandatory for right-wing British politicians. Gove is evangelical in his support for Israel – to the point of praising that state as a "near miraculous" success story.
Perhaps Gove believes the hyperbole that he has churned out. His activities indicate, though, that he is not an independent analyst. He is a gun for hire.
---
NOTES AND LINKS

A friend and patron of Michael Gove is Emmanuel Weiss, founder of the aggressive Jewish Human Rights Watch. In October 2011, the Telegraph reported that Michael Gove's private office had received a £5,000 donation from Manrows, a company of which Weiss was the only director.

Benjamin Netanyahu

Weiss' name appeared on a list dubbed Netanyahu's Millionaires compiled by Israeli Prime Minister Benjamin Netanyahu and team to map out potential donors.  from powerbase.

From Gove and May, top contenders to succeed Cameron, both firm Israel supporters

Times of Israel, June 30, 2016

EXCERPT

Gove, 48, is one of parliament's most passionate pro-Zionists, a supporter of faith schools when he was education secretary and a denouncer of BDS as "a crime." He has been engaged with British Jews since at least 1998. He only made his first visit to Israel in December 2013, however, because he was terrified of flying and eventually had to go to a hypnotist to conquer that fear.

* * * * *

Tom Watson – was Murdoch behind Michael Gove's Government return?
General Election 2017 | Published:

Tom Watson has demanded to know whether newspaper mogul Rupert Murdoch influenced the Prime Minister's decision to return Michael Gove to the Cabinet.

Express and Star

* * * * *

CUFI (Christians United for Israel)

Here are our top 12 public figures/personalities that defended Israel and/or the Jewish people in 2016.

2. Donald Trump, US President-Elect

6. Theresa May, Prime Minister of the UK

8. Michael Gove MP

Michael Gove was a key figure this year in the EU Referendum campaign, but he is perhaps less recognised for his stand with Israel.

In an article in The Times in December, Michael Gove MP labelled anti-Zionism as anti-Semitism and called upon the British government to move the UK embassy from Tel Aviv to Jerusalem and said the queen could open it on her first official visit.

* * * * *

Event: 'Refuting Balfour's Detractors'

Henry Jackson Society

DATE: Tuesday 29th November 2016,16:30 – 18:00,

VENUE: Committee Room 14, House of Commons, Palace of Westminster, SW1A 0AA

SPEAKERS: Greetings and opening remarks by Ambassador Mark Regev Ambassador of Israel to the Court of St James

Panelists:
Ambassador Dore Gold, former Director General, Israel Ministry of Foreign Affairs
Ambassador Alan Baker, former Israeli Ambassador to Canada
Yair Hirschfeld, Middle East Peace Negotiator
Professor Andrew Roberts, Historian and Journalist

Closing remarks and vote of thanks by Rt Hon Michael Gove MP former Minister of Justice

For a summary of this event click here
For a full transcript of this event click here

* * * * *

David Meller is No 8 in Evening Standard's list of the UK's 1000 most influential people

* Not to be confused with jewellery entrepreneur David Mellor. See inset for David Meller's business.